Mongolia Offroad Route Tours
These tours are mostly offroad
15 Days  |  1770 km (1100 mi)
Leave Ulaanbaatar in time for the spectacular Golden Eagle Hunting Festival in Olgii. Cold weather riders – this is for you!
This one-way route flows with the hilly and mountainous side of Mongolia with a rest day at the relaxing Tsenger Hot Springs.
Advanced Rider skill level required. This route is 75% paved and 25% gravel.
From
CAD$ 12,105 per person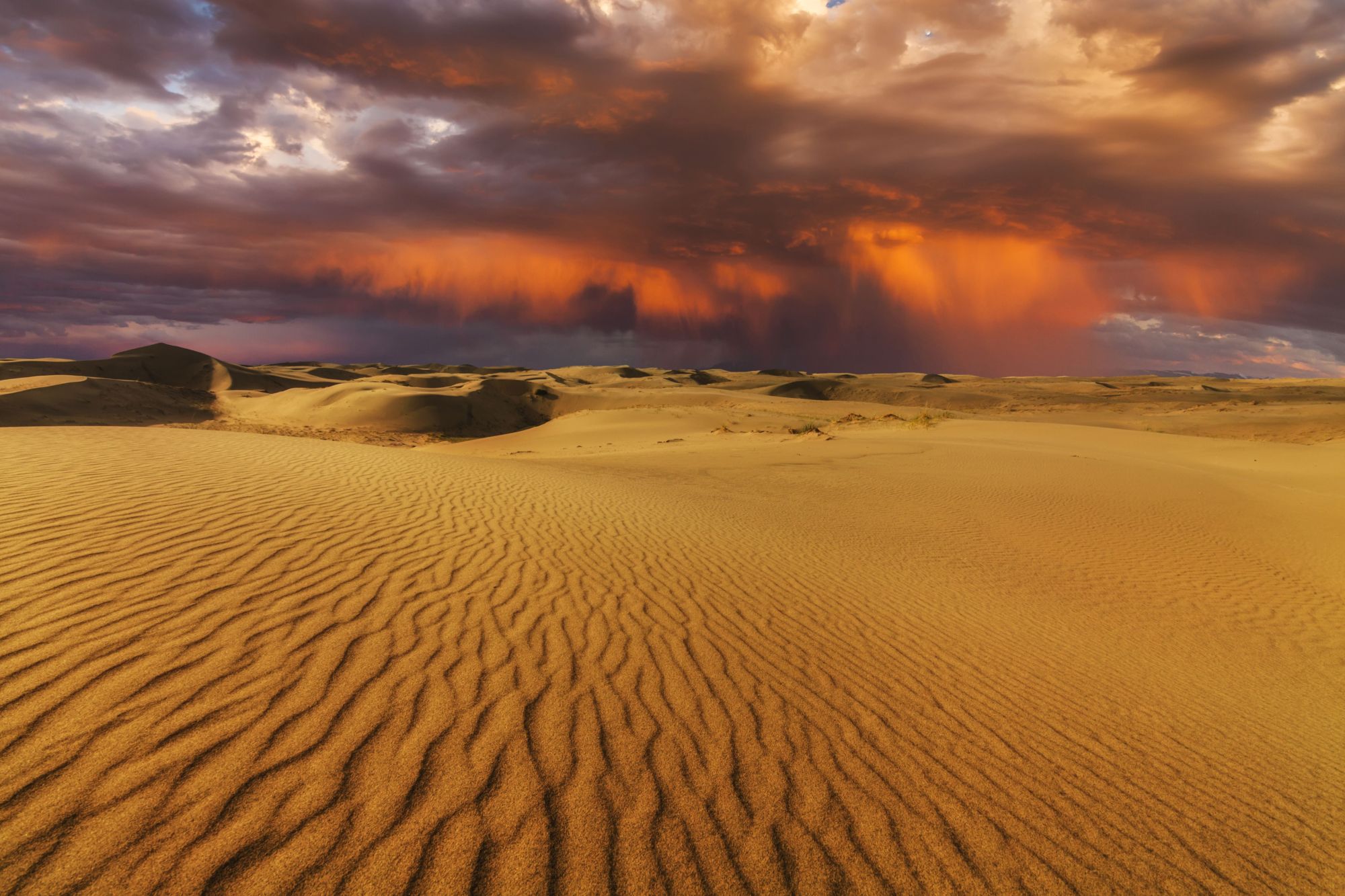 15 Days | 2100 km (1300 mi)
Tour to the famous Gobi desert in the far south of Mongolia.
Ride a great sample of Mongolia's terrain; wide open high speed steppe, rocky creek beds, many river crossings, and some tight mountain double tracks.
Advanced Rider skill level required. This route is 38% paved and 62% gravel.
From
CAD$ 10,095 per person
The land of Ghengis (Chinggis) Khan is remote, and our tours take full advantage of that. After leaving Ulaanbaatar we are riding endless off-road tracks through dramatic landscapes. Outside of the big city traffic is not going to be a problem, that we can guarantee.
We offer fully guided and supported off-road adventure motorcycle tours on a selection of available enduro bikes, which include models from KTM, Yamaha, Suzuki and Honda. We also have a four wheel CF Moto ATV/UTV available for those that prefer a steering wheel to a handlebar.
'A Cultural Experience'
Our tours were created to be as much of a cultural experience as an off-road motorcycle ride.
Outside of Ulaanbaatar we only stay in traditional Mongolian Ger camps (yurts) and eat what the locals eat, as we get to experience the authentic lifestyle of the nomadic people of Mongolia.
In some of the extremely remote areas on our Golden Eagle Tour we provide our own tents and infrastructure, truly enjoying camping in the wild. We also include visit to see place of historic significance such as the Chinggis Khan horse statue, and visit the still operational Erdene Zuu monastery in Kharkhorin, the historical capitol of the Mongol emprie.
Soak any tired muscles during our rest day at Tsenger Hot Springs. And if riding a Bactrian two-humped camel is your thing, we can easily arrange that!